THE ETHIOPIA Lion Coin Necklace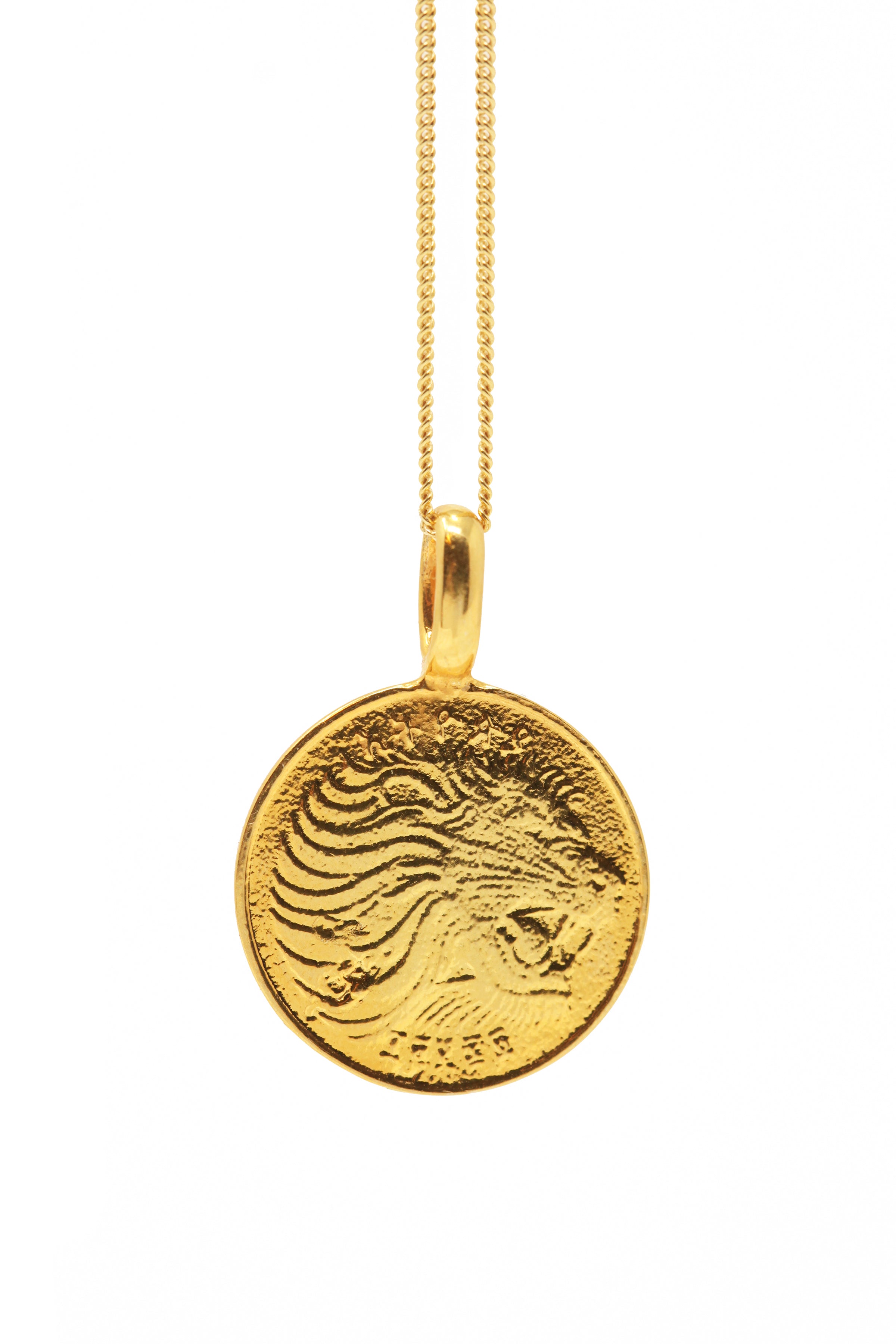 THE ETHIOPIA Lion Coin Necklace is handcrafted based on an authentic Ethiopian coin with precious metals using the traditional lost-wax casting technique. The coin features a roaring lion on one side and a team of oxen and a farmer on the other. The lion represents Judah, one of the twelve Israelite tribes and is the Royal Insignia of the Ethiopian empire. The Solomonic dynasty of Ethiopia claims to have its patrilineal origin in the Israelite Royal House of Judah.
Available in:Sterling Silver, 18K Gold Vermeil (18K Gold over Sterling Silver), Solid 10K, 14K, 18K, & 24K Gold.
Made with fairly sourced African gold, recycled, and conflict-free fine metals.
Coin measures 17mm in diameter.
Contact us for custom metals (i.e. solid white gold, and solid rose gold) at sales@omiwoods.com
All orders are individually and ethically handmade and ship in 3-5 weeks. There may be unanticipated delays. We thank you for your patience at this time.