THE SOUTH Sudan Coin Necklace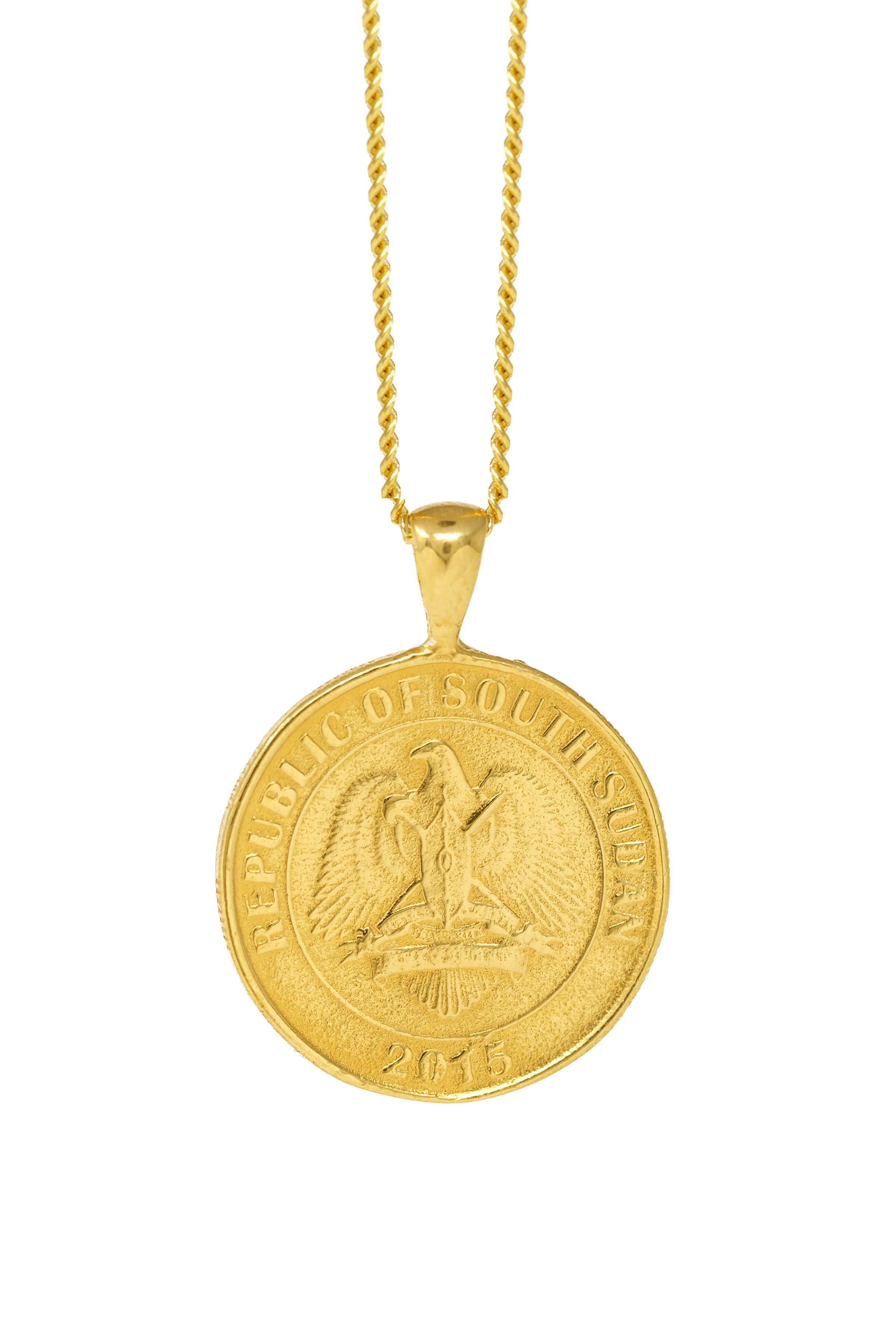 The SOUTH Sudan Coin Necklace is handcrafted based on an authentic South Sudanese coin with fine metals using the traditional lost-wax casting technique. The design features South Sudan's vibrant coat of arms which includes an African fish eagle holding a spear and spade, symbolizing the people's resolve to protect the sovereignty of their republic and the hard work of feeding it. Inscribed on the coat of arms are the words 'Republic of South Sudan' and the county's motto: Justice, Prosperity, Liberty. The reverse of the coin features a Northern White Rhinoceros. South Sudan is nicknamed "The Land of Kush" which refers to the historical region of Kush, which covered parts of modern-day South Sudan and Sudan, and is associated with ancient African civilizations.
Available in: Sterling Silver, 18K Gold Vermeil (18K Gold over Sterling Silver), Solid 10K, 14K, 18K, & 24K Gold.
Made with fairly sourced African gold, recycled, and conflict-free fine metals.
Coin measures 22mm in diameter. Standard Chain.
Contact us for custom metals (i.e. solid white gold, and solid rose gold) at sales@omiwoods.com
All orders are individually and ethically handmade and ship in 3-5 weeks. There may be unanticipated delays. We thank you for your patience at this time.