THE GUINEA Coin Necklace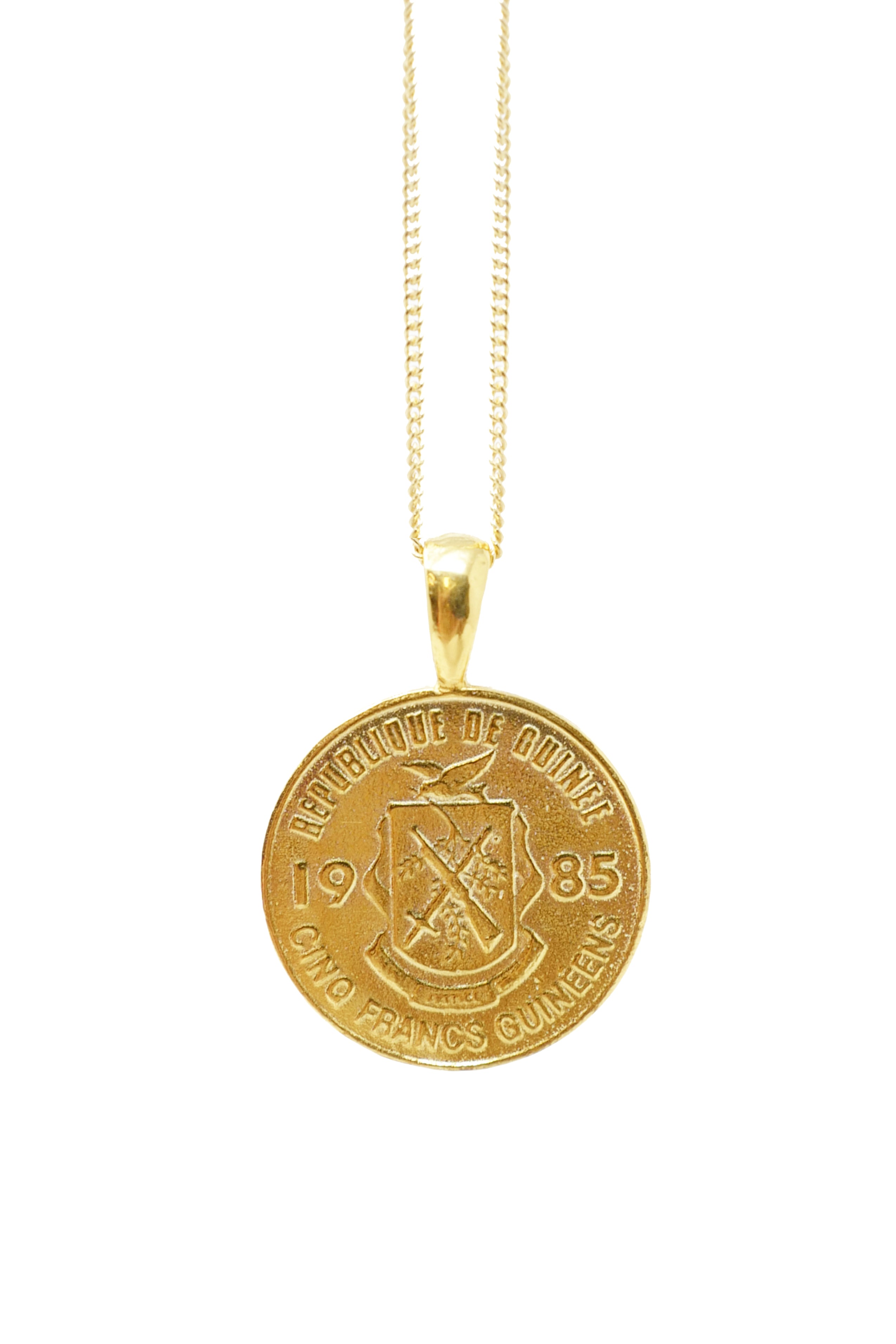 THE GUINEA Coin Necklace is handcrafted based on an authentic Guinean coin with precious metals using the traditional lost-wax casting technique. The coin features the Guinea Coat of arms on one side and a palm leaf on the next. The land that is now Guinea belonged to a series of African empires until France colonized it in the 1890s. Guinea declared its independence from France on 2 October 1958.
Available in: Sterling Silver, 18K Gold Vermeil (18K Gold over Sterling Silver), Solid 10K, 14K, 18K, & 24K Gold.
Made with fairly sourced African gold, recycled, and conflict-free fine metals.
Coin measures 17mm in diameter.
Contact us for custom metals (i.e. solid white gold, and solid rose gold) at sales@omiwoods.com
All orders are individually and ethically handmade and ship in 3-5 weeks. There may be unanticipated delays. We thank you for your patience at this time.