THE GHANA Kwame Nkrumah Coin Pendant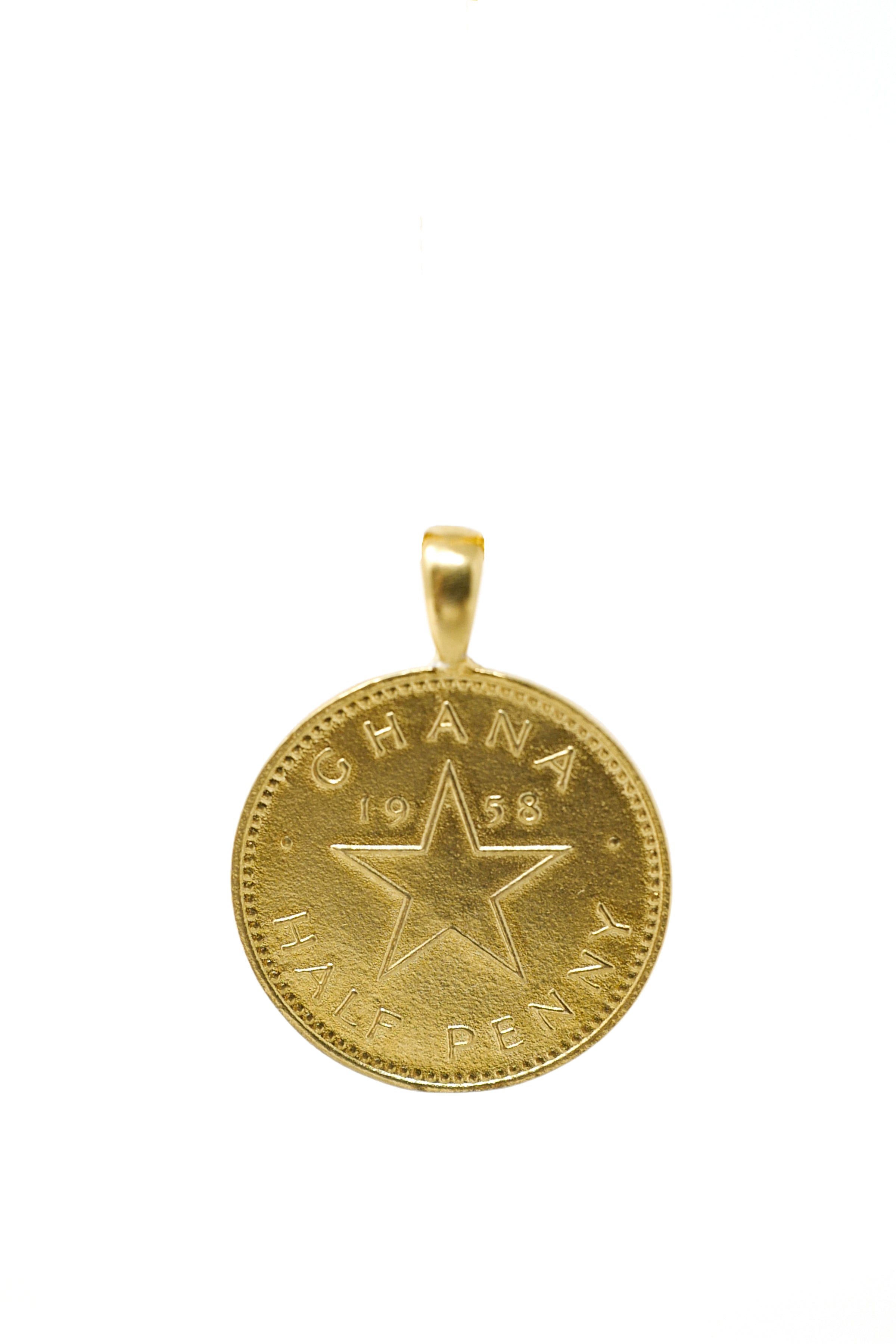 THE GHANA Kwame Nkrumah Coin Necklace is handcrafted based on an authentic vintage Ghanian coin using the traditional lost-wax casting technique. The coin was minted the year following Ghana's Independence and features a bust of Kwame Nkrumah, Ghana's first President. The front of the coin features Ghana's national black star.
Available in:Sterling Silver, 18K Gold Vermeil (18K Gold over Sterling Silver), Solid 10K, 14K, 18K, & 24K Gold.
Made with fairly sourced African gold, recycled, and conflict-free fine metals.
Coin measures 19mm in diameter.
Contact us for custom metals (i.e. solid white gold, and solid rose gold) at sales@omiwoods.com
All orders are individually and ethically handmade and ship in 3-5 weeks. There may be unanticipated delays. We thank you for your patience at this time.