THE GHANA Crest Signet Ring III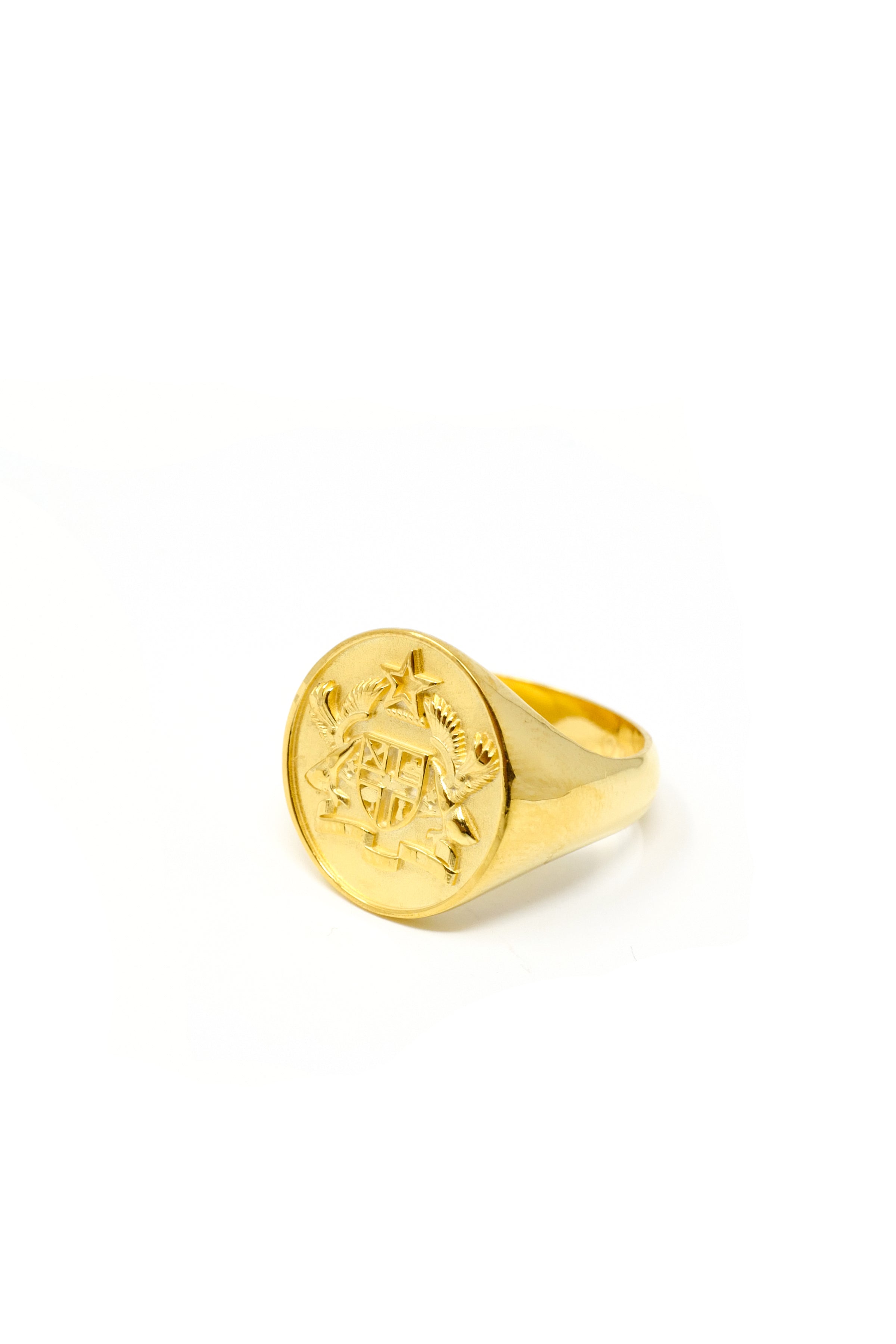 Signet rings date back to Ancient Egypt and Ancient Nubia where they were used to seal and authenticate documents by the wearer. Handcrafted with precious metals using the traditional lost-wax casting technique. Our GHANA Crest Signet Ring features the Ghanian Coat of Arms. The crest is surrounded by two eagles and the Black Star of Africa. The first quarter of the crest features a sword used by chiefs and a staff used by linguists at ceremonies. They symbolize the traditional authority of Ghana. The second quarter features the presidential palace, the Osu Castle. The third quarter features the cacao tree, which symbolizes the agricultural wealth of Ghana. The forth quarter features a gold mine and represents the country's vast gold stores. Our Signet Ring II style is best suited on medium to large sized hands.
Available in: Sterling Silver, 18K Gold Vermeil (18K Gold over Sterling Silver), Solid 10K, 14K, 18K, & 24K Gold.
Made with fairly sourced African gold, recycled, and conflict-free fine metals.
Face of signet measures 17mmx18mm.
All orders are individually and ethically handmade and ship in 3-5 weeks. There may be unanticipated delays. We thank you for your patience at this time.
Contact us for custom metals (i.e. rose gold, white gold and platinum) at sales@omiwoods.com