THE QUEENDOM Coin Necklace Stack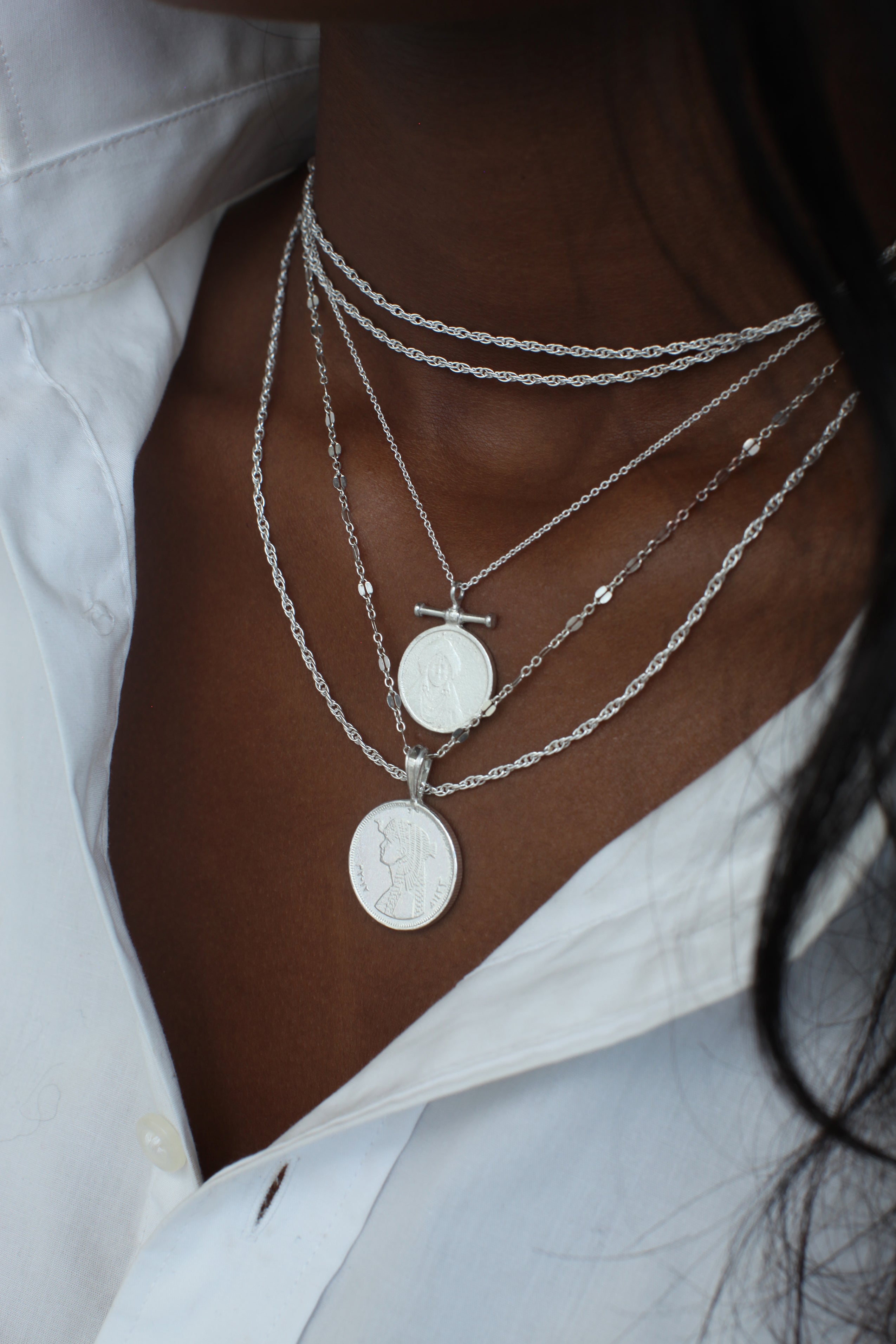 THE QUEENDOM Coin Necklace Stack features two legendary female heads of state, Queen of Sheba and Cleopatra. THE QUEEN of Sheba Coin Necklace and THE CLEOPATRA Coin Necklace are paired with a 50" Infinity Rolo chain. The Rolo chain can be wrapped in a number of ways. The first image features the chain wrapped three times.

The Stack Includes:
THE DOUBLE Helix 50" Infinity Rolo Chain
THE QUEEN of Sheba Bar Coin Necklace 16"
THE CLEOPATRA Coin Necklace 18"
Available in:Sterling Silver, 18K Gold Vermeil (18K Gold over Sterling Silver)
Made with fairly sourced African gold, recycled, and conflict-free fine metals.
Contact us for custom metals (i.e. solid white gold, and solid rose gold) at sales@omiwoods.com
All orders are individually and ethically handmade and ship in 3-5 weeks. There may be unanticipated delays. We thank you for your patience at this time.